Can you have a blast at a dry wedding?
There are many reasons for choosing to have a dry wedding, such as religious or cultural beliefs. Other couples may choose to not serve alcohol at their reception or rehearsal dinner because they want to create a more family-friendly atmosphere or perhaps some of their guests might be struggling with alcoholism.
Even though most people believe that weddings and open bars go together like ice cream and sprinkles, it doesn't mean you have to serve alcohol at your wedding in order to make it a fun night for everyone.
So, can you have a blast at a dry wedding? The short answer is… YES!! And here are several wedding-planning tips for throwing the best party ever at your dry wedding.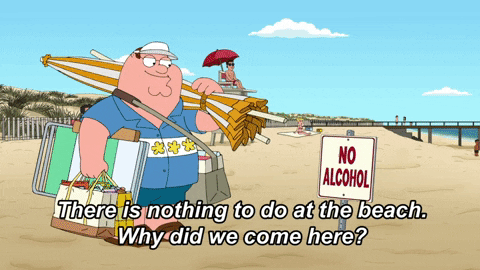 #1 Serve mocktails
There are still plenty of non-alcoholic beverages that you can serve to your guests for it to still be a hit. Some popular drink options might include:
Sparkling water with fruit slices or herbs

Iced tea or lemonade

Specialty mocktails or non-alcoholic cocktails

Hot tea or coffee

Smoothies or milkshakes

Flavored water or infused water
#2 Host a game night at the rehearsal dinner
Set up a variety of board games, card games, and other tabletop games for your guests to enjoy at their tables. You could also consider playing a murder mystery game at your rehearsal dinner which would get the whole room involved, laughing and having fun together as one big group.
#3 Have a dance party
Contrary to popular opinions, you don't need alcohol to have fun on the dancefloor. Plus, if you and your partner love to dance, you should definitely still hire a DJ and set up a dance floor for your guests. The perfect DJ will be able to keep the guests engaged with humor while keeping the festivities moving along smoothly, while playing familiar hit songs that your guests will want to dance to.
#4 Choose a fun theme
The possibilities are endless when it comes to the theme for your wedding, and it will help distract your guests from thinking about beer and wine throughout the event. Some themes that we've seen at weddings over the years include Harry Potter, Legos and Disney.
#5 Make it a kid-friendly wedding
We've all been to that wedding where a group circle forms on the dancefloor as adults cheer on the children while they breakdance and tire themselves out in the middle. There's an inner child in all of us, and when kids are having fun, that encourages grown-ups to let loose, too.
There are several ways to make your wedding a kid-friendly event, such as having a craft table, setting up a TV and XBOX or even a face painter.
#6 Make your guests laugh
A surefire way to ensure everyone is having a great time is by making them laugh. And just because you're not close with any famous comedians, we have seen local comedians and hypnotists at weddings before. Just think of the great pictures that you'll get if an Elvis impersonator was serenading your mom right after dinner.
#7 Trivia
One way that we like to play trivia at weddings is to have the DJ/MC quiz all of the guests by asking questions over the PA System before dancing about the bride and groom to see how well everyone knows the happy couple. The questions can be about their relationship, their likes and dislikes, pets, music and movie preferences, etc.
What are some of your ideas for a fun, interactive wedding that will keep your guests focused on other things besides alcohol?