Wow Your Guests: The Ultimate Guide to Making a Grand Entrance at Your Wedding Reception
Your wedding reception is a celebration of love, family, and the start of your new life together. It's a time to let your hair down, enjoy the moment, and dance the night away with your closest friends and family.
And nothing will set the tone for a memorable evening quite like your grand entrance. This will be the first impression that you make as a couple, and it can have a lasting impact on the overall experience of your reception and how people will remember the entire day.
In this article, we'll explore key elements of a grand entrance, and how music, movement, special effects, and crowd participation will transform any regular wedding reception into an unforgettable event. The art of making a statement when you enter a room will never be more important than your wedding night. So, let's get started by turning your reception into an experience that your guests will be talking about for years to come.
Music
Picking the right song is such an important decision when it comes to your grand entrance. After all, this is the moment that you and your new spouse are making your big debut as a married couple.
By now, you should have a pretty good idea of the type of night you want to have. Maybe you're hoping for a fun and dance-y reception, or even something a little wild and club-like. Or, perhaps you want to go in a totally different direction with something more lowkey and casual. Whatever your vision is, the music you choose for your grand entrance can help bring your vision to life.
If you're feeling overwhelmed by the task of selecting the perfect song for your grand entrance, we totally get it!
But don't worry, we've put together a killer Spotify playlist that features some of the greatest grand entrance songs of all-time. This playlist has everything from the classic hits to modern tunes, and it's sure to get you and your guests pumped up as you make your way to the head table.
Special FX
Now that you've picked the song that you're going to walk in to, why stop there? The most unforgettable entrances always go the extra mile and for your wedding that could be by adding some special effects. Think confetti, pyrotechnics, and CO2 - talk about heart-pumping excitement! It's the kind of moment that stays with you long after the night is over.
Of course, not all venues are keen on having special effects on their property, so it's important to check with them beforehand. Some places even charge a hefty fee just to clean up confetti or popcorn at the end of the night! But don't let that deter you - there are plenty of venues out there that are open to special effects, as long as they're safe.
As a DJ, I've found that setting up cold sparklers on the dance floor can really up the wow factor. Imagine standing at the head table with your significant other, surrounded by a shower of sparkling lights while the crowd cheers you on. And if you're feeling particularly daring, you can even grab a club cannon and blast CO2 into the air - the perfect way to cap off an epic moment.
In this particular moment, the combination of music and special effects will take an ordinary celebration and make it extraordinary. So if you're looking to create an unforgettable experience for you and your guests, why not consider adding some special effects to the mix? After all, it's the kind of night you'll want to remember for years to come.
Movement
Have you ever watched pro wrestling and noticed how hyped up the crowd gets as the wrestlers are walking in? It's no coincidence that some of the biggest Superstars do the same routine each and every time as they step into the ring - their entrance is a carefully crafted performance designed to elicit a visceral response from the audience.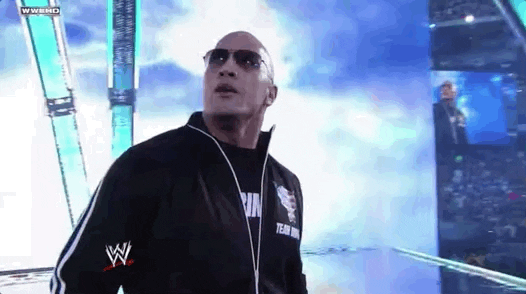 And it's not just about the music or the pyrotechnics - body language plays a crucial role. Imagine, for a moment, walking into your wedding reception with your arms dangling at your sides and your hands resting limply on your hips. What kind of message would that send to your guests?
Now, I'm not suggesting that you need to become a pro wrestler or shell out big bucks for a choreographer. But it's worth taking some time with your partner to discuss how you want to move and act during your grand entrance. With a bit of planning, you can create a truly unforgettable moment that will have your guests talking for years to come.
One idea that I absolutely love is having the wedding party line up in front of or behind the head table on the dance floor. As the newlyweds make their way to the center of the floor, the photographer can capture stunning shots of the couple kissing while their friends cheer them on in the background. And just imagine how incredible it would look if you added a burst of confetti or lit up the night with indoor-safe cold sparklers!
Another option is to take a cue from classic romantic movies and have the groom sweep the bride off her feet - quite literally. Whether he carries her in his arms or on his back, this is a moment that will leave a lasting impression on everyone in the room. Just be sure to practice beforehand, and maybe avoid hitting the bar too hard before showtime - you don't want to end up on the floor (unless, of course, that's part of the plan!). But trust me, even if things don't go exactly as planned, you'll still end up with some incredible photos that capture the spirit of your special day.
Crowd Participation
You don't want to be the only ones having fun on your big day, do you?! So let's find ways to get the crowd pumped up and involved as you walk into the room.
Here's a cool idea: Take a victory lap around the entire room, high-fiving and fist-bumping everyone in sight on your way to the head table. This small gesture will have a huge impact on the energy of the event, and put smiles on everyone's faces.
Then, have the MC invite everyone to join you and your partner on the dance floor as the entrance song comes to an end. This will break the ice and get your guests comfortable with busting some moves later on in the evening.
Check out how lit grand entrances get when Mitchell DeGuzman is in the house:
So, What Now?
So, you just crushed your grand entrance and it was the most epic moment in the history of wedding's everywhere… What's next?!
If streamlined is more your speed, this might be the perfect opportunity to go right into your first dance. You already have your guests' attention fixated on you, so take advantage of it by spending your first moments celebrating with an intimate first dance - it will make it extra special. It's a simple way to honor the vow you just made, and capture one of your first moments as a married couple.
But regardless of what you decide to do, just enjoy the moment so that you can truly cherish it for the rest of your life.